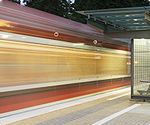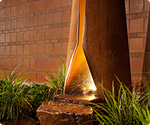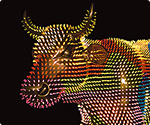 Firm Profile
The landscape is a complex and dynamic system of living materials that is shaped by nature and culture. At Lango Hansen, design is a balance of extracting meaning from existing landscapes while exploring potential opportunities, desires and connections. Our goal is to heighten the way people perceive the environment around them, experiencing it in a new way, while sustaining ecological systems and enriching habitat.
Founded in 2000, Lango Hansen Landscape Architects provides a wide range of services in landscape architecture, planning, and urban design. For over twenty years the firm's principals have successfully designed public parks, urban plazas, school and university campuses, mixed-use projects, community developments and private residences. Kurt Lango and Jane Hansen lead a design studio of talented and dedicated individuals that approach each project as an opportunity to create unique environments.
Within our firm, the design of the landscape is an ongoing process of investigation, discovery and collaboration driven by the context of the site. The firm thoroughly explores integrated design solutions that meet specific programmatic requirements, individual and community needs, and established budgets. With a commitment to detail and craftsmanship, the firm creates long-lasting designs that express the innate character and value of each landscape.
Employment
Lango Hansen is always looking for motivated and talented individuals to join our firm. Send a letter of interest, resume and samples of work to: jane@langohansen.com