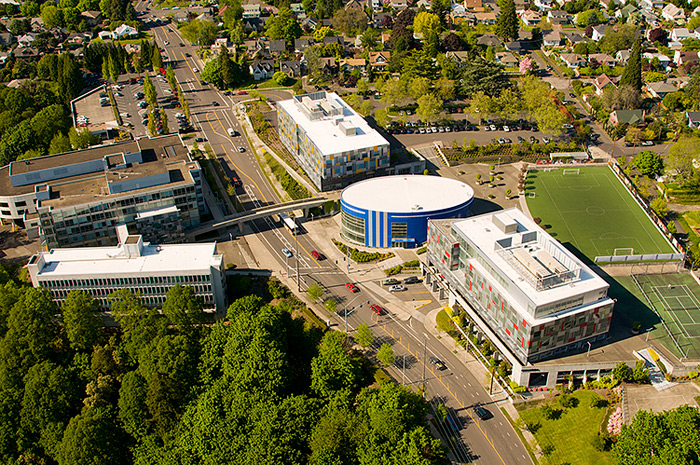 adidas Village Corporate Campus
Flexible plaza space designed to accommodate large outdoor gatherings and quiet seating extends across the 11-acre adidas Village Campus. The plaza knits together two campus halves that are bisected by a busy four-lane road.
Lango Hansen led the site design, integrating state-of-the-art athletic fields with both intimate and active plaza space. The campus was created to provide for the diverse needs of employees, visitors, athletes and neighbors.
Location
Portland, Oregon
Owner
adidas-Salomon
Architect
Boora Architects