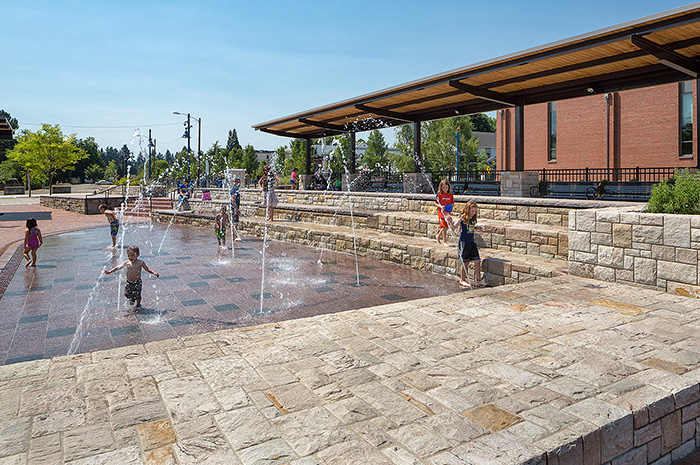 Cannery Square Plaza
Designed to become the City of Sherwood's living room, Cannery Square provides a much needed central gathering space in the heart of historic downtown. Located on the site of Sherwood's historic cannery, the Cannery Square Plaza is part of a larger site development that includes housing, office, retail, and parking.
Framed by outdoor cafes and mixed-use buildings, the new central plaza is designed to be used throughout the year. In summer a large interactive water fountain provides refreshing entertainment for all ages. A central lawn panel and paved stage allow for flexible seating, room for outdoor events and a farmers market, or just a place to stretch out and enjoy a picnic. In winter, the dry stone arrangement in the water feature becomes a sculptural seating area next to the City's Christmas tree during the holiday season.
Developer
Capstone Partners LLC
Architect
Ankrom Moisan Associated Architects