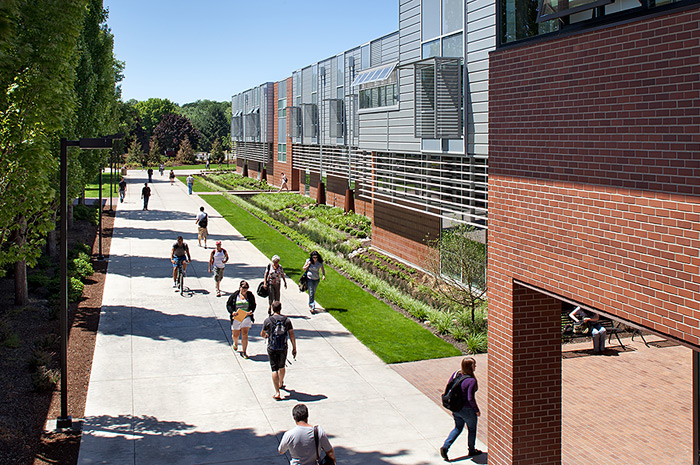 CCC Health Science Complex
Inspired by forms found in biology and Native American basketry patterns, the landscape of Chemeketa Community College's Health Science Complex is connected by pathways that weave in and out among small gathering spaces, earthen mounds, and a Native American medicinal plant garden. Created as part of a building renovation and expansion, the landscape provides areas for quiet conversation and studying.
A forecourt plaza with patterned brick paving is a visible and welcoming point of entry for students and faculty as well as clients of the dental clinic. Linear stormwater gardens run along the building's façade, receiving stormwater runoff from the roof through downspouts that empty into sculptural steel cauldrons that are illuminated at night.
Owner
Chemeketa Community College
Architect
SRG Partnership