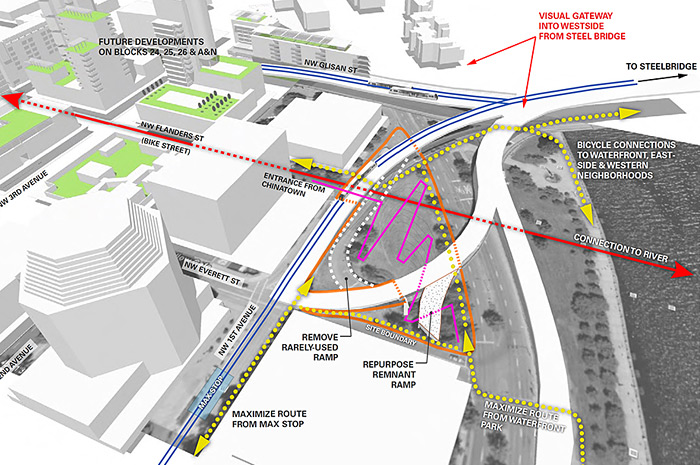 Steel Bridge Skatepark
This sculptural recreational space is inspired by its dynamic urban-industrial context at the base of Portland's Steel Bridge. Spectators and pedestrians are safely immersed in skateboarding through the interconnectivity of space, where traditional skate park bowls and ramps are merged with elements of contemporary urban public space.
The site's topography and architecture offer spectators a range of vantage points, with belvederes and platforms reaching into the park and closer to the action. Many of the architectural and landscape surfaces—columns, art pieces, steps and planter edges— are themselves skateable. The landscape of the Steel Bridge Skatepark is further energized by its adjacency to Portland's vibrant Old Town cultural district and waterfront.
Location
Portland, Oregon
Architect
DAO Architecture LLC
Skate Park Designer
Grindline Skateparks Inc.