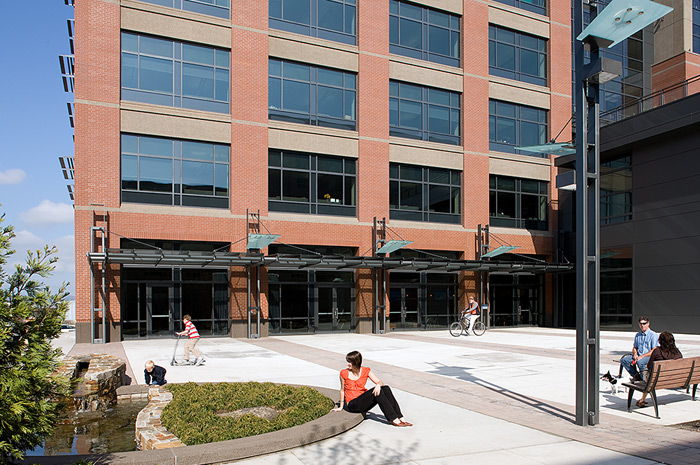 The Columbian Newspaper
This plaza serves as a forecourt to the new headquarters of The Columbian newspaper in Vancouver. Designed to be a comfortable, day-to-day gathering space for employees and passersby, the plaza is also flexible enough to allow for larger, community events throughout the year. Lango Hansen also designed a roof terrace to provide space for larger business or fund-raising events and lunch gatherings.
On the ground plane, linear paving bands extend across the landscape and into the buildings to create a seamless connection between outdoor and indoor spaces. The terminus to the plaza's south edge is a sculptural water feature and reflecting pool.
Location
Vancouver, Washington
Owner
The Columbian Newspaper
Architect
GBD Architects