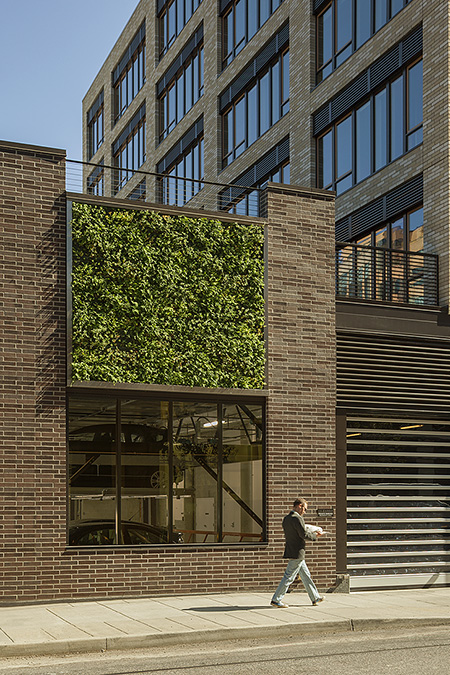 The Janey Apartments
This design employs a number of sustainable elements to create a vibrant urban space within Portland's Pearl District.  The seven-story apartment building includes two ecoroofs, stormwater planters, and a living wall. 
The ecoroof on the lower terrace is composed of a fern garden that drapes over the side of the building to become a living wall. The patterning of the ecoroof resembles a quilt of interlocking colors and shapes that is visually engaging from the nearby buildings that look down onto the roof, and is also an amenity to roof deck users.  An outdoor lounge area with a fire pit overlooks the ecoroof and downtown Portland.
Location
Portland, Oregon
Developer
West 1 LLC
Architect
GBD Architects