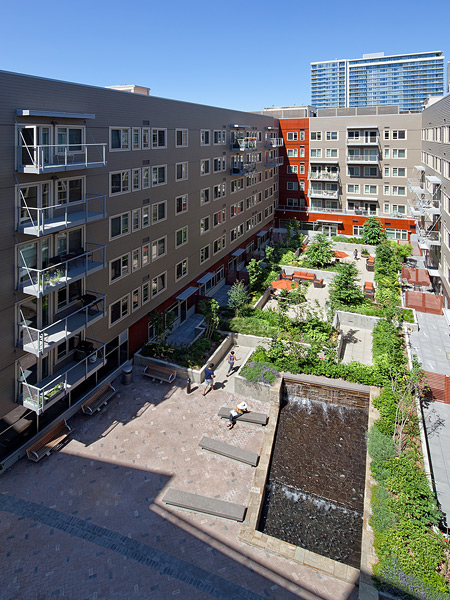 The Matisse Apartments
The Matisse apartment complex, a LEED Gold project, is located in Portland's expanding South Waterfront District. Its two six-story apartment buildings frame common-area landscapes for residents and visitors alike. A mid-block pedestrian-only passage, modeled on a narrow European shopping street, forms an important urban connection to the streetcar line traversing the perimeter.
The focal point of this space is a dramatic water feature which cascades over natural stone amid a backdrop of ferns and maple trees. Just beyond, a verdant inner courtyard is a relaxing place to gather and enjoy the sounds of the water feature. A rooftop deck with outdoor fire pit and lounge seating affords excellent views of the Willamette River.
Location
Portland, Oregon
Owner
Simpson Housing
Architect
Ankrom Moisan Associated Architects