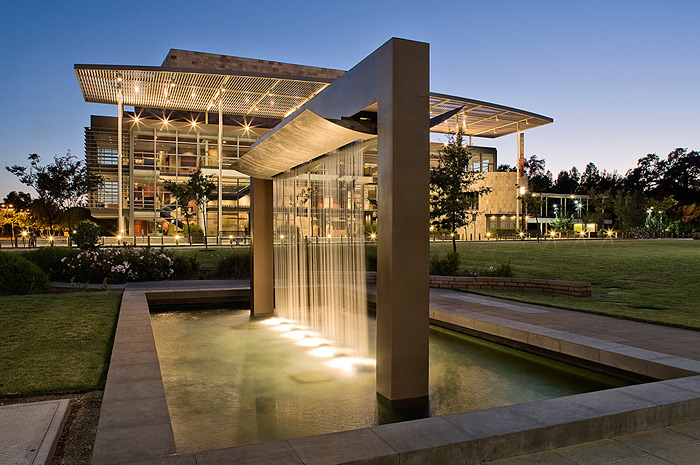 UC Davis Morris Fountain
Set within the new cultural arts district park of this UC campus, the Morris Fountain is surrounded by a performing arts center, an alumni center, a hotel, and a future art gallery.
The fountain is designed as a water curtain that falls from a curved stainless steel canopy and into a shallow pool basin. Its shape is reminiscent of a stage proscenium arch and also recalls the region's agricultural themes.. The water curtain provides a sparkling, semitransparent screen during the day, while at night it becomes a dramatically lit backdrop for a variety of performance types.
Location
Davis, California
Owner
University of California Davis